Among the most prized and treasured of rugs, Kashmir rugs from northern India are handmade wonders. Made of wool, silk, or a blend of the two, these hand-knotted rugs are renowned for their bright colors and lovely and intricate floral designs. It takes a knowledgeable and capable service provider, like NYCleaners, to safely provide Kashmir rug cleaning.
Keeping Your Kashmir Rug Beautiful
A Kashmir rug can become soiled even if it's used as a wall hanging; airborne pollution and dust can dull the colors. Dust is actually acidic and will eat away steadily at the rug's fibers and backing. Kashmir rugs used on the floor will become even grimier from foot traffic and pets.
Fortunately, it's easy to keep your rug in the best condition by scheduling a regular cleaning for your Kashmir rug with us.
 There is a number of reasons to do so:
Safely cleaning a silk or wool rug is an art in itself – the rug must be completely cleaned of dirt, while the colors, fibers, and backing must not be damaged. NYCleaners is confident that we can provide your rug with the best cleaning possible.
At NYCleaners, we are always ready and happy to not only give you a free estimate, but also to arrange for regularly scheduled Kashmir rug cleaning. Call us today if you have any questions.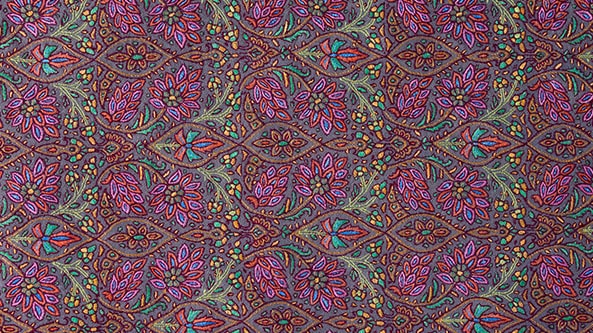 NYCleaners
Average rating:
5 reviews
Jun 21, 2022
Just perfect!
Responsive and well-disposed!! The price cost they gave me for my Kashmiri rug cleaning is precisely the exact thing I paid. The staff was expert and was exceptionally quite effective! They additionally taught me during the interaction. Got the stains out and my rug looks fresh out of the plastic new.
Jun 8, 2022
This is likely the best client assistance from NYCleaners
This is likely the best client assistance from NYCleaners and cleaning experience that I have at any point had. Client support is incredibly mindful, and the individual who played out the cleaning on my Kashmiri rug did it with outright accuracy and meticulousness. I feel that organizations need to read up on this organization for an illustration of how to treat a client. Satisfied? Totally. Could I hire them once more? Surely.
May 12, 2022
Strongly suggested
Imparted rapidly and successfully, planned a time same day, eliminated two stains from my Kashmiri rug that were apparently difficult to eliminate, and did everything in a profoundly proficient way, at a fair cost. Strongly suggested.
Apr 21, 2022
I will utilize them in the future for my next cleaning, for sure
The boy who came from NYCleaners for the job worked effectively on my couch and two Kashmiri carpets. Extremely proficient, on time, and very reasonable quotes. I will utilize them in the future for my next cleaning, for sure.