Antique rugs are rightly esteemed and respected for their age and their beauty. Often called 'Oriental' rugs, these rugs were made mostly in the Middle to Far East. Created perhaps hundreds of years ago, these rugs show the work of dedicated artisans of the past. Natural fibers were used in making these rugs; wool, silk, goat hair, cotton, or any combination thereof. It is these natural materials, including the plant-based natural dyes used, that makes cleaning these rugs a real art.
Protecting Your Antique Rug
One of the most important things you can do to protect the value and beauty of your antique rug is to make certain that it is cleaned on a regular basis. Antiques used on the floor will, of course, be subject to dirt carried in on the feet as well as spills of pet accidents, but rugs used as wall hangings can also become soiled and dirty from dust and pollution. Dirt of any kind not only dulls the appearance of the rug, but chews away at the fibers and backing. Antique rugs often present a considerable investment, and are likely to increase in value in the future – it only makes sense to protect that investment by using the services of NYCleaners.
NYCleaners is the place to call when your antique rug needs professional rug cleaning. Call us today to schedule a free home visit and estimate; we are available round the clock by phone or email.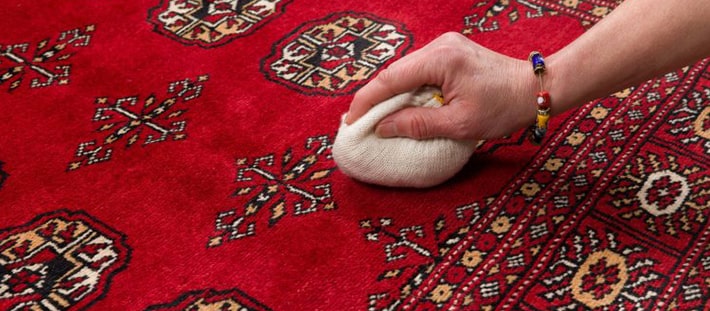 Antique Rug Cleaning
Average rating:
5 reviews
Nov 29, 2020
NYCleaners figured out how to resurrect of my antique rug
NYCleaners worked superbly, our antique rug placed in the living room is old, and we figured no one could get the stains out, however after the staff from NYCleaners figured out how to resurrect it, and the stains are scarcely discernable now. We are very content with the task finished by NYCleaners.
Oct 10, 2020
They made my years' old antique rug look like new
Fantastic work! I will totally be hiring NYCleaners again. Considered them after a gathering that got unbelievably chaotic and they made my years' old antique rug look like new. You won't get services like these anyplace else! Much thanks to the staff for such an awesome job at a reasonable cost.
Jul 25, 2020
The antique rugs turned out to be totally new looking!
I was doubtful as I picked this organization basically dependent on different recommendations. But the experience was just awesome and worth remembering! The antique rugs belonging to my room and the lounge turned out to be totally new looking! Don't have words to explain how I felt by the services delivered.
Mar 8, 2020
NYCleaners worked superbly on my antique rugs & couch
Incredible experience - made everything simple, came immediately, worked superbly on my antique rugs & couch in the lounge, and the cost was also reasonable. NYCleaners is highly recommended!