Cellular & Honeycomb Shades Installation
Shades installation is a major home usage article that affects and impacts many things in a house, such as privacy, energy efficiency, curb appeal, and maintenance. While many kinds and types of shades are available for installation, cellular and honeycomb shades are one of the best options.
NYCleaners are here to help you with the assistance you need to install cellular and honeycomb shades. Here is all you need to know about cellular and honeycomb shades installation, what they are, and what value they can add to your home.
What are Cellular & Honeycomb Shades?
A continuous fabric creates cellular and honeycomb shades, which can be folded or rolled up along their clean pleats. After that, the fabric is fused to create honeycomb-shaped cells. Air is trapped between both layers of the shade in separate cells using a single, double, or triple-layered design to act as insulation. Also, the cellular and honeycomb shades are available in numerous pleat sizes, colors, and light control options, ranging from sheer to blackout.
Many people choose honeycomb shades in NYC because of their benefits, including improved insulation, privacy, and light control. However, you need to determine whether cellular and honeycomb shades are the best option for your house.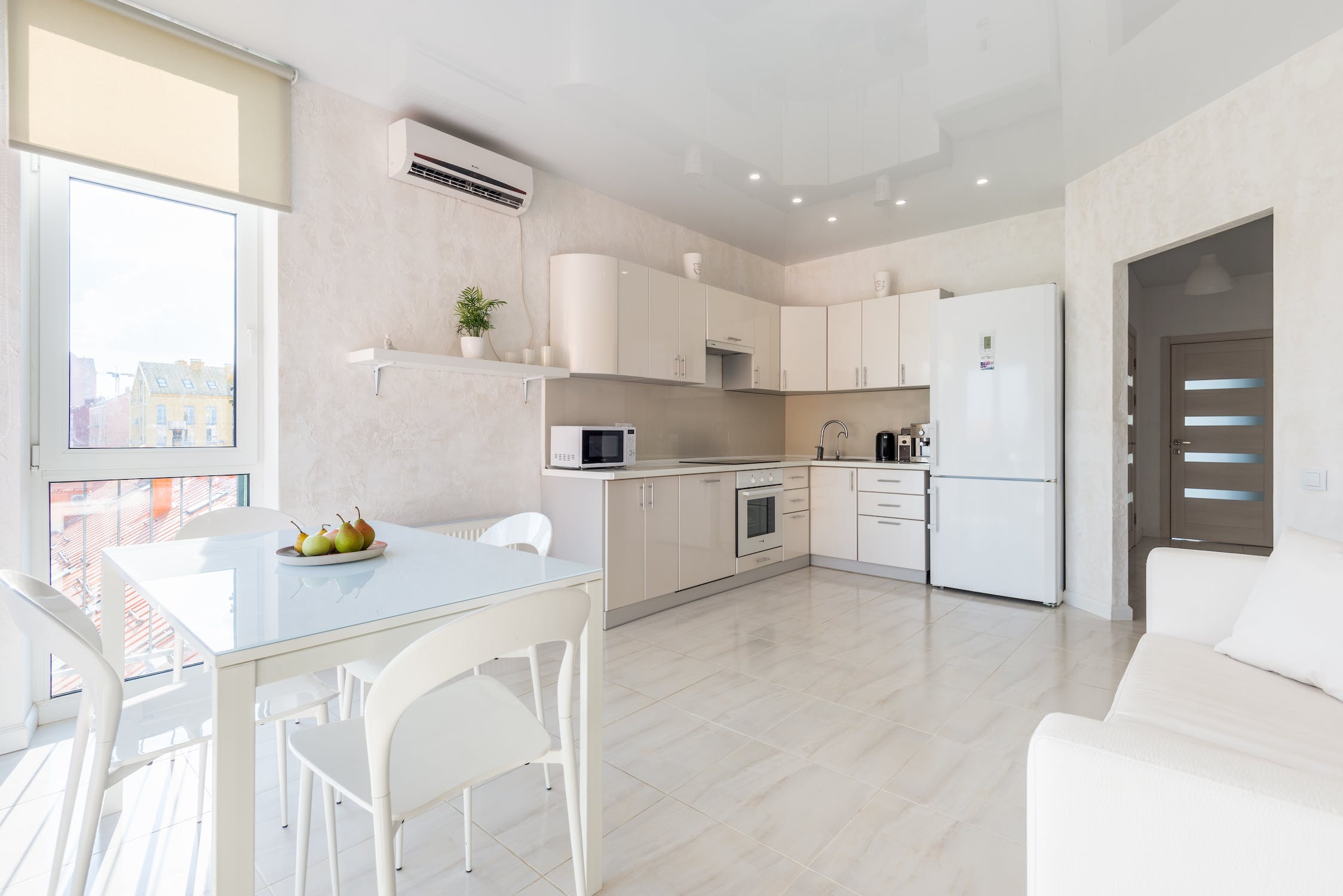 Advantages of Cellular & Honeycomb Shades Installation
While there are innumerable advantages that cellular & honeycomb shades installation can provide you and your home in Newyork, the following are some of the major ones:
Better Insulation
In the summer, honeycomb shades keep the sun out while conserving your air conditioning, and in the winter, they keep the cold out while maintaining the heat in the home. It is mostly a result of the engineering behind these hues. The shades are constructed from multiple layers of pleated fabric, and spaces between the two layers of fabric resemble cells.
These cells aid in air entrapment to lessen heat transfer from your interiors to the outside. They're a big aid in improving your home's insulation and boosting energy efficiency. A winning combo like that is impossible to defeat!
Modern Aesthetics
The nice aspect is that these hues' general appearance never ages. They go with any style of home or décor in NYC. Thanks to the texture, style, and design, your rooms will have a new appeal, matching your preferences and personality. These window coverings have a distinctive appearance and feel and may soften a modern space's angular appearance.
Easier Maintenance
Many different types of cellular shades have cordless functionality. These blinds provide an unparalleled level of convenience and comfort. You can stay in bed and manage the entire process without spending energy raising or lowering the shades. As they usually don't have the ugly cords, they appear better and have a more upscale, modern vibe overall.
Furthermore, these cordless shades are safer if you have young children at home because they won't tangle in the cords or hurt themselves. Fashionable cordless cellular shades are simple to use; raise and lower them manually, and they will stay in place.
Perfect Privacy
Modern urban living is characterized by apartment culture in Newyork, and because we all live close to one another, we need privacy. The good news is that various cellular shade types have different opacity levels. There are blackout blinds if you want total obscurity in your space. Many additional kinds are also available, depending on the amount of light or privacy from the outside world you require. Your privacy is ensured thanks to the significant noise reduction offered by these blinds.
Cellular shades come in various opacity levels, so you may choose how dark you wish your shades to be. You can choose cellular blackout shades, which offer complete privacy and various medium opacity levels, or a shade that lets in a little light or a faint view. You can choose when you want to see the outside world from your house and how much of it you want people beyond your windows to see.
Noise Blockage
Moreover, honeycomb shades' cellular design contributes to their ability to reduce some outside noise in NYC. You can create a peaceful environment within your home in this way. This aids in the amount of privacy and comfort you need. The noise blockage is essential if you have older parents or children studying at home.
Custom Design
Cellular and honeycomb shades are readily accessible in all common patterns and hues that seamlessly match regional specifications. There may be local laws and restrictions that are unique to window coverings. But don't worry; when it comes to selecting cellular shades that adhere to the standards, there are several different types of designer solutions accessible. Cellular blinds can be used for any window decoration to spice up your décor.
It is possible to customize the materials, textures, colors, or styles of cellular and honeycomb shades and blinds to match your home's interior décor. You can ensure that the cellular shades merge into the design or style of your room for a pleasing and eye-catching flow by buying and installing cellular blinds from NYCleaners that complement your existing home decor.
Conclusion
Given the privacy, ease of maintenance, and liberty of custom designs cellular and honeycomb shades provide, they are one of the best options for homeowners. Cellular and honeycomb shades provide the best curb appeal to your modern house and offer the best kind of ease and comfort you need out of shades and blinds.
NYCleaners are here for cellular and honeycomb shades installation when you require the most expert and skilled service around you. Our experts in the team can not only help you with the installation but can also offer you their advice on the best option for shades depending on your requirements and home décor.