Oriental Rug Repair and Restoration
We at NYCleaners understand that your oriental and antique rugs hold not only decorative value and many memories, but also are expensive and thus, need to be well maintained. If you find your carpet damaged by holes, moths, unraveling or other problems, there is no need to worry. When you leave your rug in the care of our capable team, we work diligently to restore and completely rejuvenate your oriental carpeting through our 8 step system.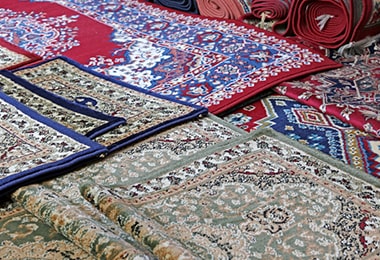 Our trained professionals will bring your Oriental rug to our shop, where they will scrutinize each and every corner and thread for damages. They will make note of anything found, and be sure to handle all issues, so that your carpet comes back to you looking like new.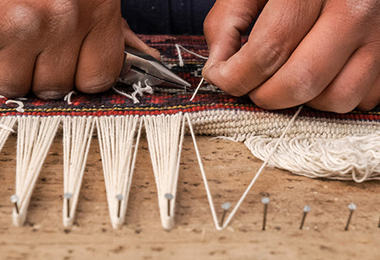 Through years and much foot traffic, fringes and tassels can come loose or unravel from your rug. This is fairly common and NYCleaners is more than prepared to handle any repairs. Whether you require hand sewn, re-insertion, or another technique, your rug will be redone with ease. We will inspect your fringes to see how severe the damage is, and we can rebuild or add fringe so that your carpet is restored to its former glory.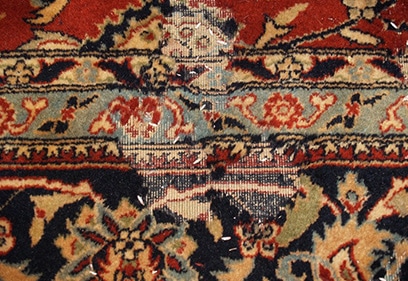 Sometimes when carpets are packed away for a long period of time, they become infested with small critters. With our mothproofing techniques, we will locate and remove any pest populations that have taken up residence on your carpet. Then your rug will undergo a thorough cleaning, to ensure that these unwelcome guests stay far away in the future. It is also a good idea to routinely inspect and clean your carpets with NYCleaners to prevent any moths from re-entering the fabric.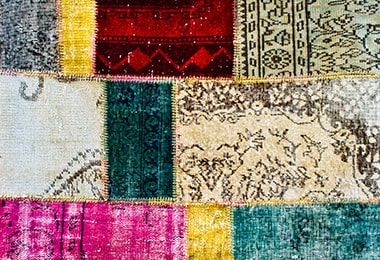 Sometimes, no matter how careful you are with your oriental rug, the years will get the better of it, wearing away some of the fabric and forming holes. However, this is easily dealt with by our talented team. We will gently rework the fabric and use techniques appropriate for your material to repair and patch any holes.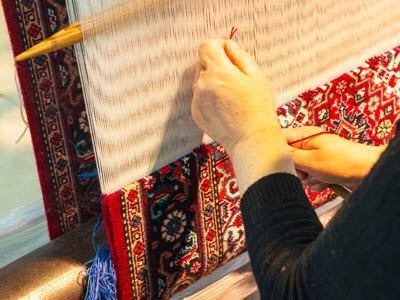 When re-weaving is necessary, the age, type of rug, and country of origin are all taken into consideration by our professionals. We can restore your rug by hand to ensure quality. Our weaving chart is used with each rug to make the process simple and your carpet perfect.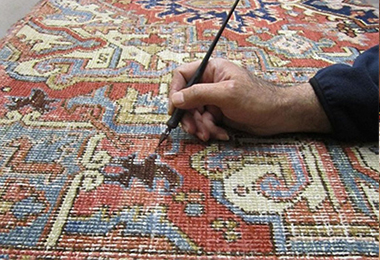 If your fabric is fading or the colors are bleeding, have no fear. Using our color restoration techniques, our team will have your carpet's colors looking vibrant and beautiful in no time. We can examine your rugs for color bleeding and counsel you on the best process for restoration. With our staff working on your material, your rug will emerge with bold and fresh color.
Restoring and repairing your oriental and antique rugs does take time and effort, but it is our passion at NYCleaners. We excel in re-weaving and adding fringe, removing unwanted debris and materials, and leaving you with a carpet that looks like it came straight from being made. We use our cleaning techniques, weaving chart, stain inspection, hole patching and many more processes to keep your rug at its most valuable state. Remember that as careful as you are with your rug, it will still need to be cleaned every 2 years by NYCleaners, as well as inspected for any damages. The earlier these are found, the less intense the deterioration is. Our team of talented professionals is always ready to assist you in restoring your antique and oriental rugs to their original beauty.