Considering the current situation, everyone should be taking strict measures the prevent the spread of the novel coronavirus. This especially applies to commercial properties where people come and go every day.
If you are concerned about the safety and hygiene of your commercial property, contact NYCleaners. We provide the best commercial disinfection services in NYC.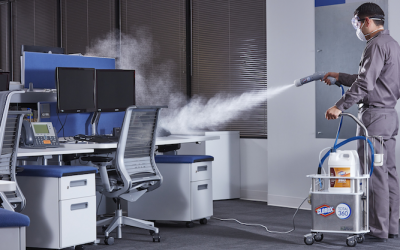 From warehouses and retail stores to shopping centers and office and housing complexes, we provide complete disinfection and sterilization services for all. After careful inspection of the property, we will initiate the disinfection process. Our disinfection services include:
Full complex disinfectant spraying
Floor disinfecting and sterilizing
Tile and grout disinfecting and sterilizing
Upholstery disinfecting and sterilizing
Disinfecting sensitive equipment
Disinfecting switchboards electrical cord & electrical outlets
Steam cleaning for carpets and curtains
Full complex sterilizing
We focus on disinfecting public 'high-touch' surfaces like doorknobs, light switches, and reception counters. Our disinfection methods are safe for all electronic components. We ensure that our disinfection methods do not damage any electrical components such as switchboards, electrical cords, and other electrical outlets.
To prevent an outbreak situation from worsening, commercial spaces should get professional sterilization services. Sterilization is the end of tough viruses and bacteria that dwell on various surfaces. We use highly effective and nontoxic sterilizers.  We pay special attention to how long our sterilizers stay on surfaces to kill all the germs. All our sterilizers and disinfectants are EPA registered. This ensures that we use highly safe and nontoxic products.
Warehouses. We offer commercial disinfection services for Warehouses and storage spaces. Along with your storage space, we also sterilize your goods and products externally.
Shopping Centers. We offer commercial disinfection services for shopping centers. We disinfect the actual shop space, food courts, stairs, lifts, and other areas of the shopping center.
Residential Buildings. Whether you its an apartment building or condo flats, contact us to get the best quality of disinfection services for the entire complex. 
Retail stores. From a multi-floor complex to a small local business shop, we provide complete disinfection and sterilization services for all kinds of retail spaces