Our Oriental Rug Cleaning Process
You know how often it gets stepped on, run over, and collects crumbs. Dirt and dust settle on it every day. After a small amount of time, oriental rugs can become filthy from day in and day out activities. And they may need repairs as tearing, moths, or other effects can occur. But we're here to help! At NYCleaners we believe in your carpet being immaculate, and we make that happen through our 8 step cleaning process. Our repairing techniques are also available for damaged rugs. Here we will show you the way we soap, rinse and remove dust from your rug, leaving it fresh and new.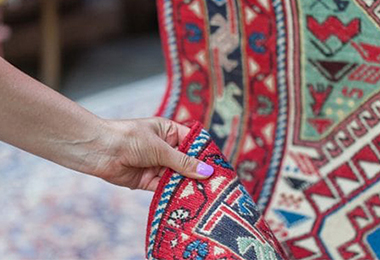 Step 1: Oriental Rug Inspection
We at NYCleaners will personally collect your rug from your residence, and the first thing that we will do is examine it carefully to see how much dirt has accumulated, as well as look for any areas with stain or spill damage. Since a year or two can leave your fabric fairly soiled, your carpet is thoroughly checked over to ensure that we don't miss a single thing when purifying your material.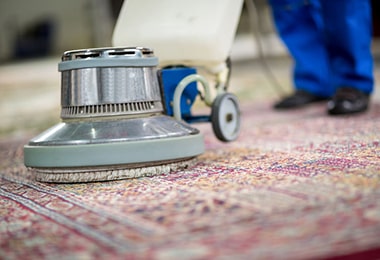 Step 2: Removal of Debris
Your carpet collects more dust than you can imagine! So we will take care of all debris and dirt through our dust removal process. During this elimination procedure, dirt will be pulled from your rug through either vacuuming or dry dusting of the fabric, depending on the age of your rug and what type of material it is made of. The dusting system we use will leave your carpet with much less dander and dirt, and even more prepared for step 3.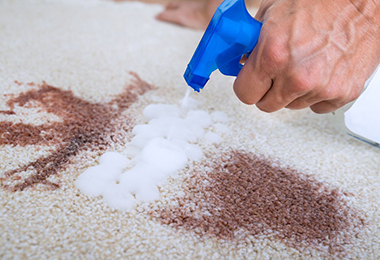 In step 1 when your rug was examined, any stains will have been noted. So now is the time for them to be spot cleaned with our environmentally friendly methods, as they will require more care than general cleaning provides. Any stain elimination will be handled with the utmost responsibility and respect for your rug. Once spills and spots have been removed, it will be time for step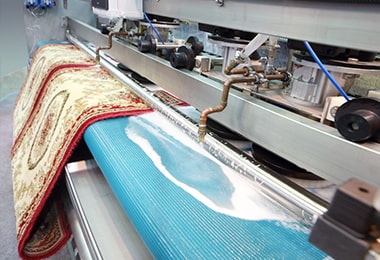 Step 4: Shampooing the Rug
This is the obvious part of the treatment, the actual soaping of the fabric. With our green and non-harmful cleanser, we will carefully treat and freshen your rug until it is completely purified. Odors will be removed and your carpet will be left with a light and fresh scent, no longer containing any debris or pet smells.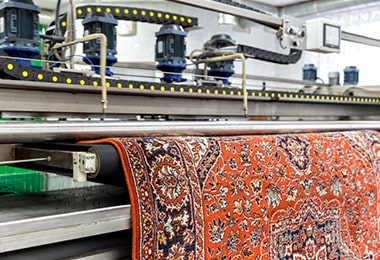 After the rug shampoo has taken effect, it is time to rinse it gently with purified water to rid it of all treatment and lingering soap bubbles. This process is carefully handled by our trained professionals, who are well versed in antique rug types, and will take the time to ensure your fabric is thoroughly rinsed of all impurities.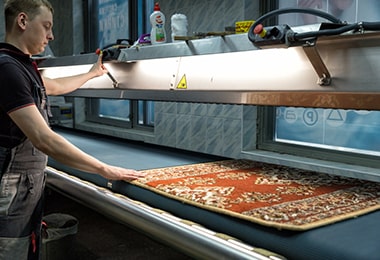 Step 6: The Drying Process
When your rug dries we will ensure that it is laid flat so that no warping or wrinkling of the fabric can occur, and your carpet will lay evenly on the floor of your apartment or office when returned. We protect it so it is not exposed to over-heating or any damaging elements during its drying time. Instead, open air and light fanning will safeguard your fabric.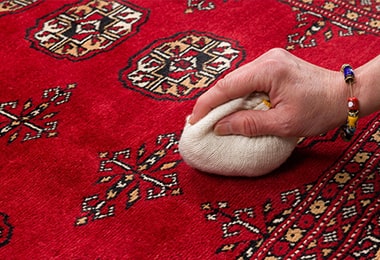 By the time your material arrives at step 8, it has been inspected, dusted, cleaned, dried and combed through. However, just to make certain of its perfection, your rug will be re-examined for any hints of dirt or grime before being returned to you. It is now time for your carpet to shine in your home. But remember that oriental rugs require special care, and, we at NYCleaners are happy to provide it. Allow us to handle the cleaning of your antique carpets at least once every two years, to ensure premium condition.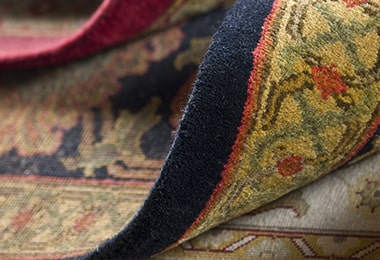 Step 8: Re-examination and Regular Maintenance
Once your oriental rug has completely dried, we will then begin to gently brush through the fabric with combs safe for the material, giving it a sleek and shiny finish. This soft polishing process keeps your rug in prime condition as it graces your home or office, and removes any lingering dust.
At NYCleaners, we understand how valuable your oriental and antique rugs are. That's why all cleaning and maintenance processes are handled by our trained and talented team. We promise that your rug will be cleansed, glossy, and refreshed when you trust our company. We know carpets, and we ensure quality and restoration for your fabrics – every time.
Oriental Rug Cleaning
Average rating:
10 reviews
Dec 2, 2020
The NYC cleaners are GREAT!
I have hired the NYC cleaners many times for the cleaning of my oriental rugs and they are GREAT! Expert, inviting, and they work effectively cleaning rugs. I certainly suggest it. Additionally, simple to plan and get cites.
Nov 9, 2020
They were responsive and worked effectively
I needed to have my room's oriental rug cleaned and discovered great audits of NYC cleaners. They were responsive and sent the technician within a couple of days. He was quick and cordial and worked effectively. I'd definitely get their help again.
Oct 11, 2020
My oriental carpets look fresh out of the plastic new!
I have attempted numerous organizations throughout the long term and have at last discovered the best one! The quality and administration were stunning. Would enthusiastically suggest hiring them again, my oriental carpets look fresh out of the plastic new!
Sep 25, 2020
Antique oriental rugs cleaned and had the significant restoration
We had 2 antique oriental rugs cleaned and one of them had the significant restoration. The two of them look fabulous. The more seasoned one had blurred, tears a lot and bare spots all finished. A debt of gratitude is in order for all the incredible work-NYC cleaners is tops!