NYCleaners is the city's most dependable area rug cleaning company, specializing in area rug care, restoration, and cleaning services for rugs of all sizes and materials. We can remove stubborn stains, rejuvenate delicate fabrics, and give your area rug new life. If you have a synthetic or natural fiber rug that has seen better days, don't hesitate to call us for area rug restoration that you have to see to believe!
The Area Rug Cleaning Process
Handling and moving large, heavy rugs – especially ones that need to be cleaned – isn't an easy task! That's why NYCleaners comes to your home to pick up area rugs of any size to perform cleaning services back at our facility where we have plenty of space, all the equipment and cleaners necessary, and excellent ventilation.
We'll examine the rug to determine the rug's material, whether it is hand or machine woven, and if there are any stains that need to be treated before we clean the rug.
We remove debris by vacuuming or hand-dusting the rug, depending on its age and fabric type. We also do spot cleaning before total area rug cleaning to make sure the entire rug receives the same cleaning treatment.
This usually involves hot water extraction, but if dry chemical cleaning (a misleading name since the process does use a small amount of water) or more aggressive shampooing is needed, we will apply the appropriate cleaning method in each case for the best rug restoration you can expect.
Once the rug has been thoroughly rinsed, it needs to dry completely so that mold and mildew don't find a breeding ground. Excess water can also cause your rug to have a soured smell that is hard to remove. Do-it-yourself rug cleaners often make the mistake of putting their rug back in place slightly damp. This can ruin floors and cause irreparable damage to the rug.
We Clean Area Rugs of Any Size
No matter what size rug you have, it should be professionally cleaned to maintain its value. The work that goes in to handling the rug before and after cleaning is just as important as the cleaning process itself, especially when you are dealing with rugs that are 8×10 or larger.
This is one of the most common area rug sizes because it fits well in most living rooms, allowing for at least a foot of exposed floor around the rug. Rugs that are 8×10 are slightly easier to handle because of their size, but we treat them with the same care as larger rugs!
In mid-sized living and bedrooms, 9×12 area rugs are popular. This size rug definitely needs professional attention, to maintain its appearance. With a variety of cleaning methods such as dry cleaning, steam cleaning (also known as hot water extraction), and shampooing, NYCleaners can give it the care it needs.
Large area rugs, 10×14 and larger, should always be handled with extreme skill. These rugs can be very valuable and are almost always a focal point of the room. Before you try to DIY clean your 10×14 area rug, call a professional to hear about the professional rug cleaning options for area rugs of this size.
Area Rug Care & Restoration
NYCleaners makes area rug care simple, so there's no need to risk destroying your beautiful, valuable rug. If you take care of your rug from the beginning, with routine cleanings and prompt repairs, it's no exaggeration to say that you could enjoy its beauty and value for your entire life and still have a family heirloom worth passing down!
We can give you advice for area rug care in between cleanings and recommend a professional cleaning timeline that will maintain the beauty of your rug.
Area rug restoration is one of our specialties here at NYCleaners. Restoring a rug may involve making repairs, spot cleaning or all-over cleaning. Whatever the need may be, it takes a skilled and experienced team to make Oriental and Persian rugs look new again. Often, all that is needed to restore an area rug is professional cleaning.
NYCleaners is the best rug care company for any size rug! We handle Oriental and Persian rugs of all dimensions, providing area rug care and restoration that you have to see to believe!
Organic steam cleaning for 15% off our normal price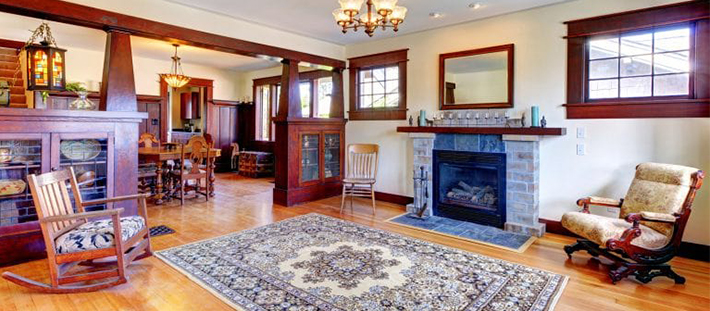 The debate over whether Oriental rugs are still in style has raged for years. While some may argue that these
Read More »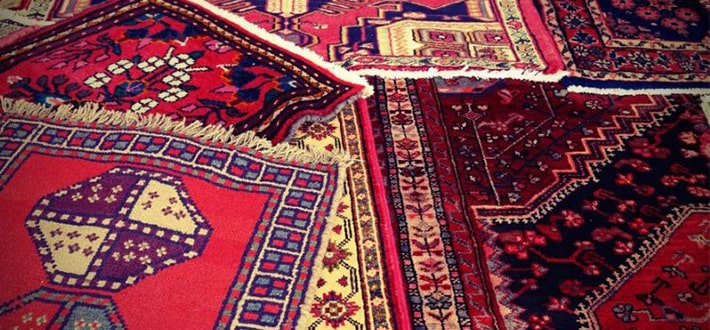 Oriental carpets have been famous for many years; in 2023, they are still popular. Craftspeople in Iran, Turkey, and other
Read More »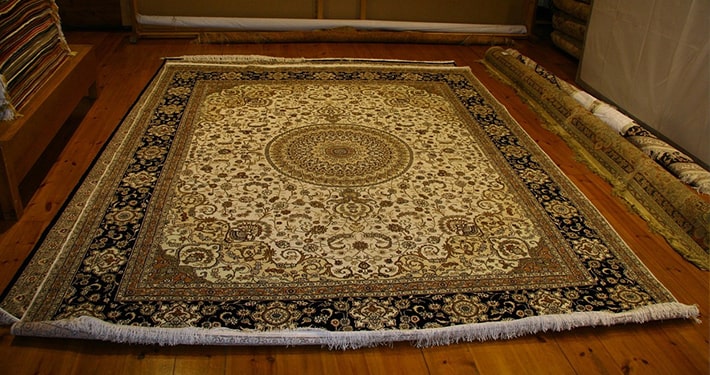 Since the Middle Ages, oriental rugs have been unique for their elegance and skill. However, traditional methods are still in
Read More »