Motorized Blinds and Shades Installation
Motorized blackout blinds and shades installation bring convenience and added value to your home. With motorized window treatments, it only takes a few installation steps to boost your personal living or office space.
Any property on the market with innovative solutions for convenience and security in NY is a coveted buy. After all, why should you live in deprivation when remote-controlled motorized blinds can add to your comfort and modern lifestyle?
You will have the best motorized blackout blinds and shades installation experience with NY cleaners. We offer motorized window treatments that promise to add value to your home and prime it with convenience, comfort, and security. Below, let's examine why motorized blinds and shades are worth investing in.
Motorized Blackout Blinds and Shades- What They are
Equipped with the latest technology, motorized blinds, and shades don't appear much different from traditional window treatments. Perhaps the only visual difference is their control through a motor and a remote.
You can buy these motorized blinds and shades just as you would your regular varieties, including drapery. But when using them at home, you don't have to lift a finger to open and close the blinds as needed. All you have to do is press a button and achieve your desired level of shade.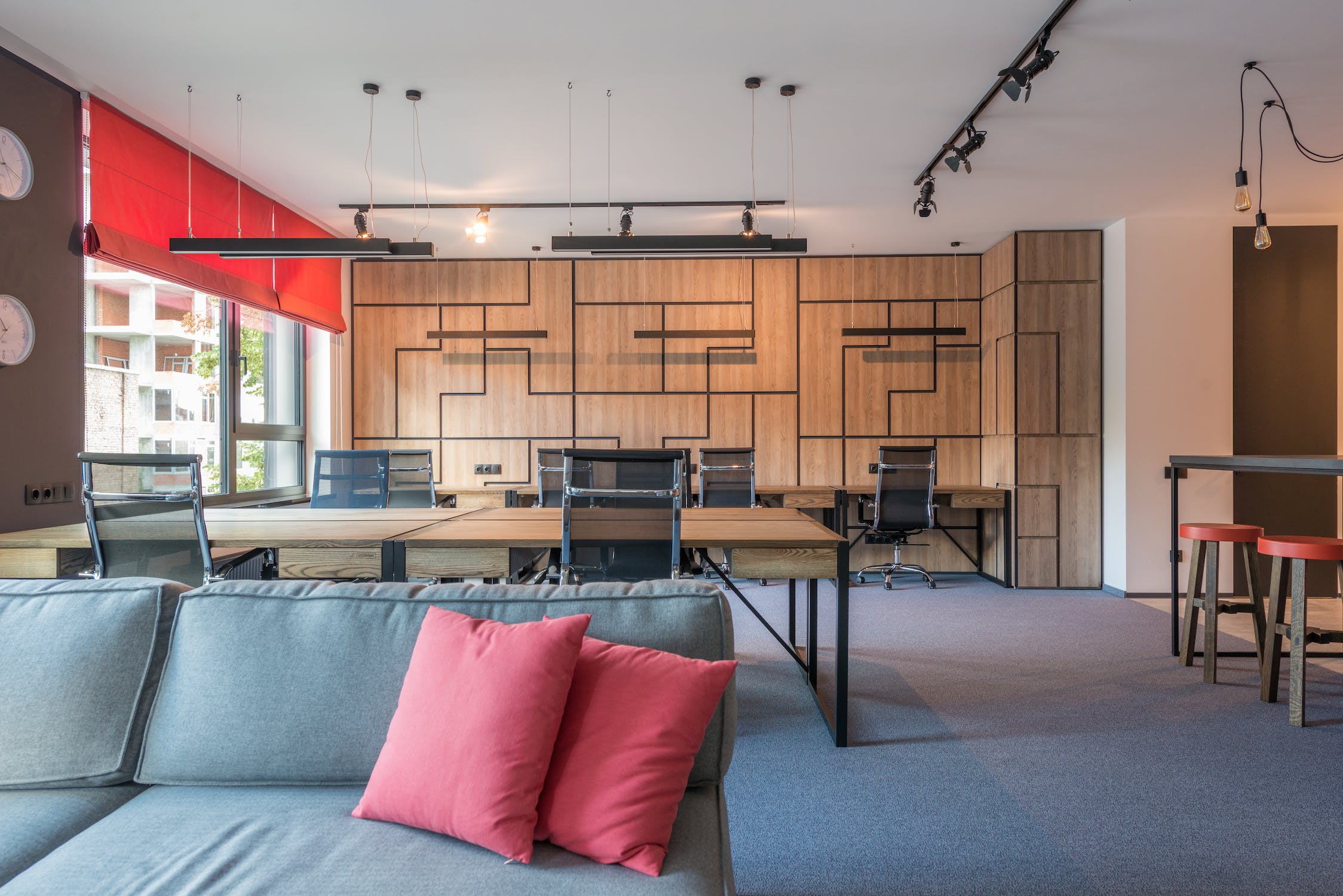 With our innovative technology, these motorized blinds and shades even allow you to control how much you wish to tilt them. This feature lets you decide how much natural light you wish to allow into your space.
What Powers Motorized Blinds and Shades
A lithium pack of A batteries usually powers the motorized blinds and shades. However, many varieties are available now that come with a rechargeable motor. With these, you must connect the motor to an outlet using a USB cord.
As for the life of motorized blinds or shades with a battery pack versus a rechargeable motor, there isn't any significant difference. For instance, a single charge would typically last you up to six months at a minimum, as will a pack of lithium batteries. However, the exact lifespan depends primarily on the size of your shade and how often you use it.
Reliability of Motorized Blinds and Shades
Sure, home installation is a cause of concern and debate for homeowners. After all, every person wants to ensure they get the best value for money and the maximum benefits of an innovative solution.
So how reliable are motorized blinds and shades, you may ask? Are they loud or noisy? Are they truly a better choice than traditional blinds?
To answer all these, let us put your fears aside by assuring you that motorized window blinds and shades are as reliable and secure as regular ones. With added benefits, you will find them as useful as your standard window treatments.
Another question is the level of noise motorized shades might produce. While the decibel range for motorized window treatments largely depends on the size of the window and product type, they're generally soundless.
Manufacturers like us design these shades with special attention to volume to ensure they're the least disturbing and produce a whirring or soft humming at most.
Installation of Motorized Blinds and Shades
Our company has a decade of experience with motorized blinds and shade installations. Our experts make your indoor and outdoor living and work space private, safe, and comfortable. High-quality shades and blinds not just bestow the level of privacy you wish for but also control the temperature of an area by controlling sunlight.
With an excess of natural light consuming a part of your home, it can get uncomfortably warm and bright. Installing motor shades ensures your home remains at the right temperature and gives you as much privacy as you desire.
As for the installation process, generally, motorized shades and blinds are quite easy to install. However, the specifics of the installation process may vary with the type of product and size of window treatment you desire.
Our team of experts makes the task easy for you, ensuring all you have to do later is re-program the blinds and shades to suit your desired needs.
Benefits of Motorized Blackout Blinds and Shades
For starters, motorization is not just exclusive to tech gadget lovers. These motorized blackout blinds and shades are a worthwhile investment for all who desire high efficiency, comfort, and security in their home.
Moreover, motorized window treatments are especially good for those with tall and bigger windows in their home. Reaching tall windows through ladders and stools can be dangerous and not a wise choice for a household with children.
Moreover, homes that have rooms with multiple windows will especially benefit from motorized blinds and shades, which have to be opened and closed frequently. Doing it manually each time can be quite painstaking and needlessly time-consuming.