If your home is graced with a Caucasian rug, antique or modern, you will want to make sure that it is kept in good condition. Caucasian rugs feature geometric patterns or designs of stylized birds, with both modern and antique rugs using muted colors with splashes of brighter accents. Hand-knotted of wool, sometimes with a backing made of goat hair or cotton, the natural fibers of these rugs demands that Caucasian rug cleaning is carried out only by cleaning services that can provide quality treatment for your rug. In this respect, you can rely on NYCleaners to treat your rug with the respect and care it deserves.
Our Expertise Is at Your Disposal
Intensive knowledge of fibers is necessary if a Caucasian rug is to be properly cleaned. Older wool rugs will need the most delicate of care when being treated, and our staff is experienced in the art of cleaning rugs of this type. 
When you need Caucasian rug cleaning, NYCleaners is ready to provide the high quality service you require.
 Call or email us today to find out about our services and for a free estimate.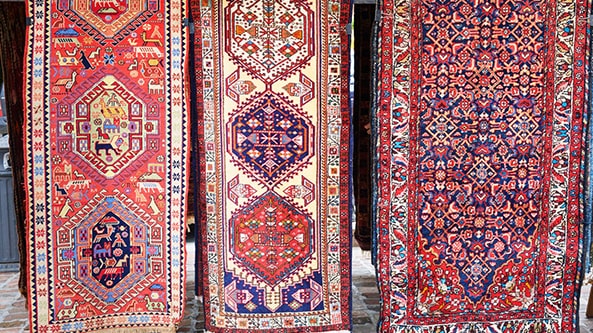 NYCleaners
Average rating:
6 reviews
Feb 2, 2022
I highly appreciate them
I dropped off the white Caucasian rug that I acquired from my grandparents. It had its portion of dust and looked all drained in the dirt. A friend of mine suggested NYC Cleaners & I'm truly overwhelmed about giving them my favorite rug to them for cleaning. I highly appreciate them.
Jan 20, 2022
The help was amazingly superb
In the first place, the assistance is totally astounding. They truly invest in some opportunity to tune in and exhort on what the result would resemble. When I got my Caucasian rug after 2 weeks, it looked shiny new. The help was amazingly superb. I would definitely suggest them to anybody hoping to get their rugs cleaned!

Jan 6, 2022
They are exceptionally proficient
I had NYC Cleaners clean a mat from one of my outfitted rentals and was astounded with the outcomes. The members of the staff are the absolute most pleasant individuals you will work with, and they are exceptionally proficient. Thumbs up!
Dec 20, 2021
High five for the great service & the prices
After going through the YELP views & reviews, we carried my grand parents' rugs to be cleaned and fixed at NYC Cleaners. The maintenance work was done quite well and the area patched isn't much visible & evident. High five for the great service & the prices.